Posted by BK on 2nd Oct 2023
The Evolution of Excellence: Tach-IT SH-414D Label Dispenser
Durafast Label Company consistently leads with advanced labeling solutions tailored for the American market. We are excited to announce an update to our lineup: the Tach-IT SH-414D Premium Automatic Clear/Opaque Label Dispenser, replacing the SH-404TR. This upgrade introduces cutting-edge technology designed for the efficiency, versatility, and precision required by today's fast-moving businesses.
Why the Change?
With the business landscape evolving rapidly, so must our tools. The SH-414D meets this challenge head-on, engineered to enhance and expedite the labeling operations integral to American industries.
Discover the Tach-IT SH-414D: A Leap in Label Dispensing Technology
The Tach-IT SH-414D is more than a successor to the SH-404TR; it's a revolutionized system engineered to meet the complex demands of modern US businesses. This model is redefining our expectations for label dispensers.
Key Features of the Tach-IT SH-414D Label Dispenser
Advanced non-contact optical reader accommodating diverse label types and shapes
Digital label length adjustment ensuring precise dispensing
Built-in cycle counter, a new feature for monitoring label use
Robust construction crafted for durability and extended service life
Enhanced roll diameter capacity for managing larger label batches efficiently
High-speed dispensing at 280 inches per minute for fast-paced environments
Automatic liner re-winder promoting a clean workspace and minimizing waste
What's New with the SH-414D?
The integrated counter marks a significant advancement from the SH-404TR, offering US businesses a valuable tool for inventory and quality control, as well as efficiency analysis.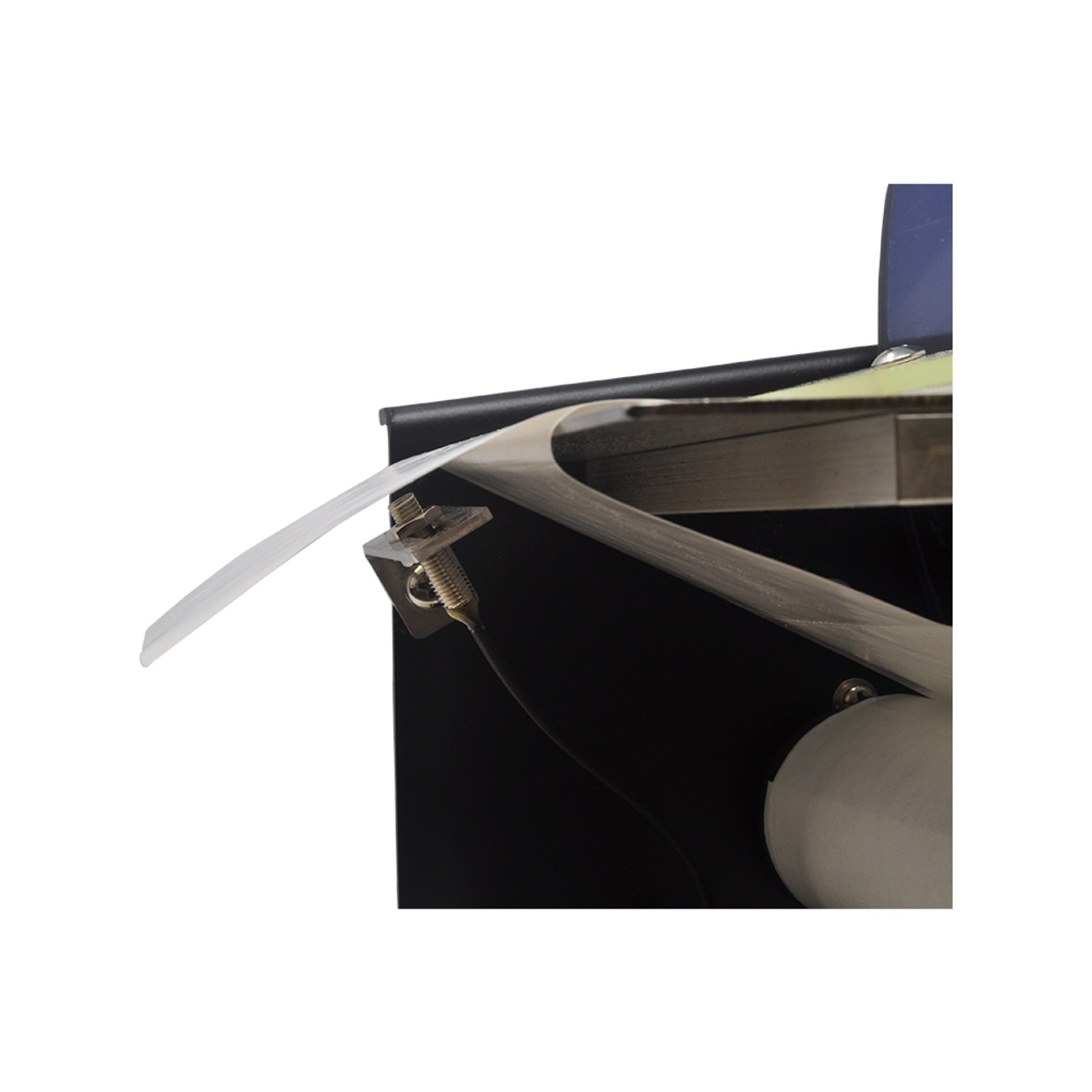 Benefits of Upgrading to the Tach-IT SH-414D
Adopting the SH-414D is a strategic move for any business aiming to improve its operational effectiveness with superior technology.
Enhanced Productivity and Control
Consistent label dispensing powered by state-of-the-art optical reader technology
Digital control for precise adjustments and usage tracking
Reliability and Durability
Sturdy build for less downtime and consistent performance
Capacity for larger label rolls, reducing the need for frequent changes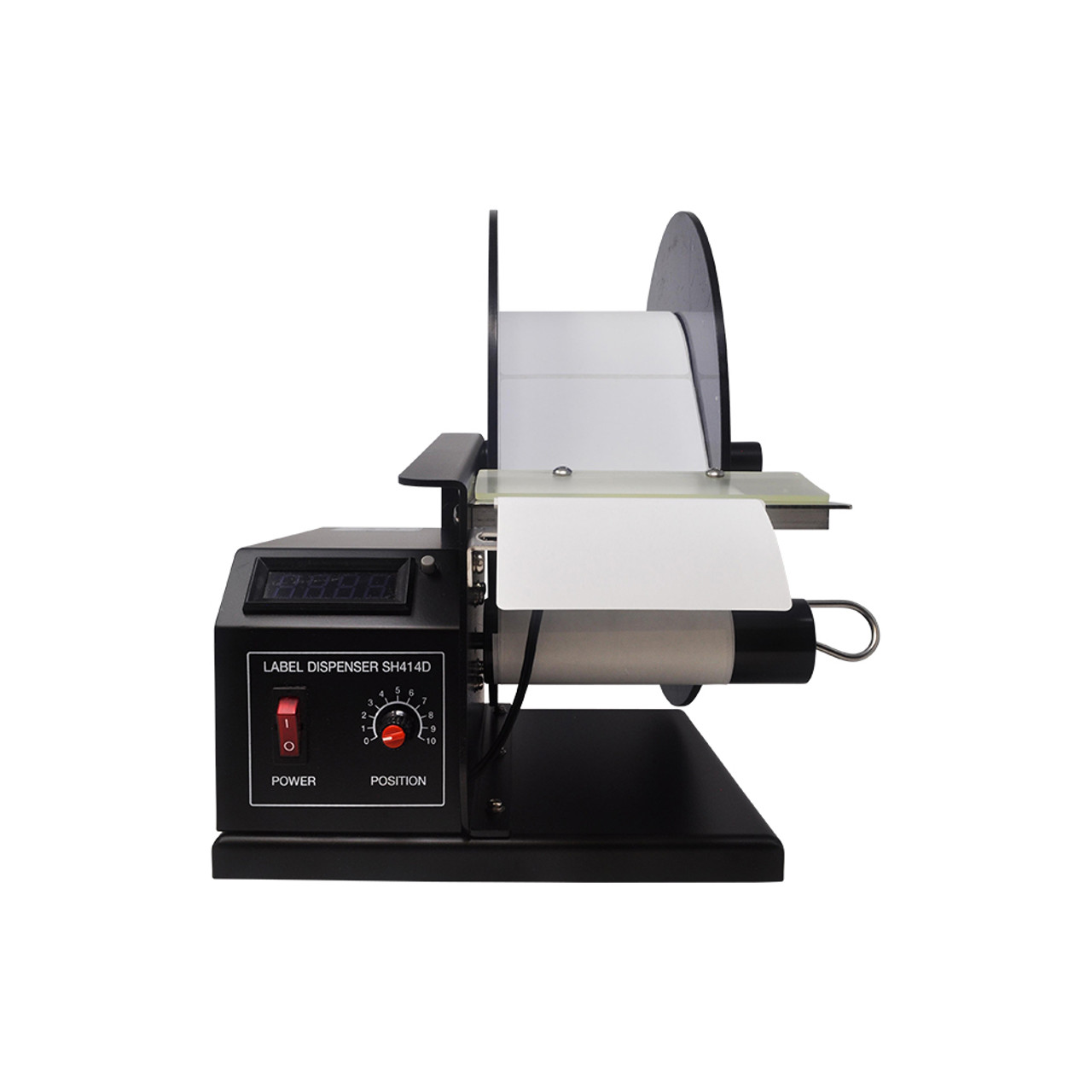 Efficiency and Waste Reduction
Fast dispensing to keep up with demanding workflows
Automatic liner re-winder for an orderly workspace and reduced waste