Posted by bk on 31st May 2019
Make it Stick: Using Permanent Aggressive Adhesive Label Tape in the Workplace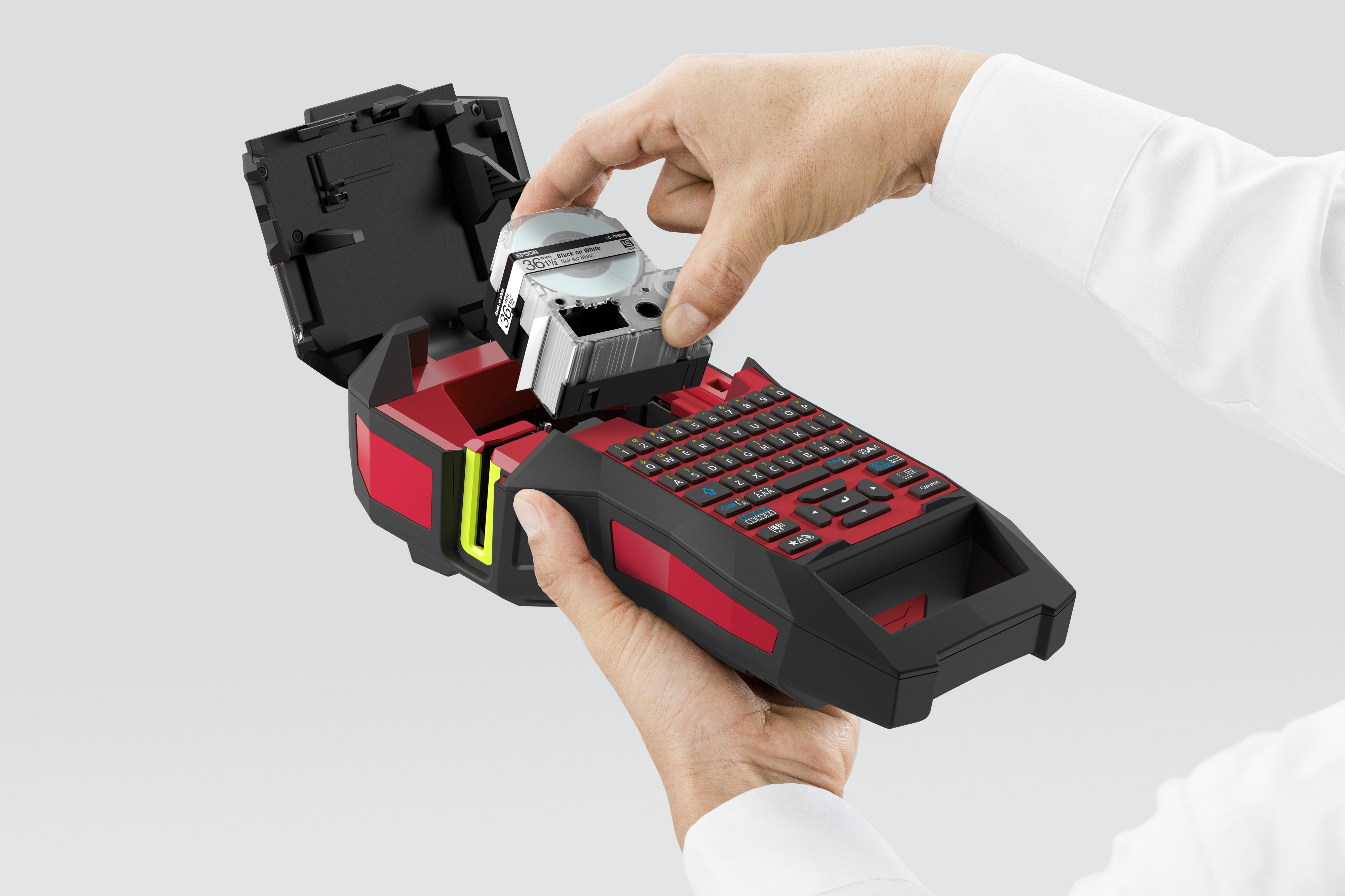 Portable label makers have become an indispensable office tool, allowing you to quickly print nice-looking labels for everything from file folders and staplers to shelving units, break room equipment, time clocks, and more. Using specialty label tapes with your portable label printer extends the functionality to other areas in your workplace. One of the best types available is permanent aggressive adhesive label tape.
Featuring a permanent adhesive, the printed label won't peel up once applied. Thus, you'll want to use this type of label tape to when you need to ensure that the label won't fall off, get curly edges or be easily removed by unauthorized individuals.
Use Cases for Permanent Aggressive Adhesive Labels in the Workplace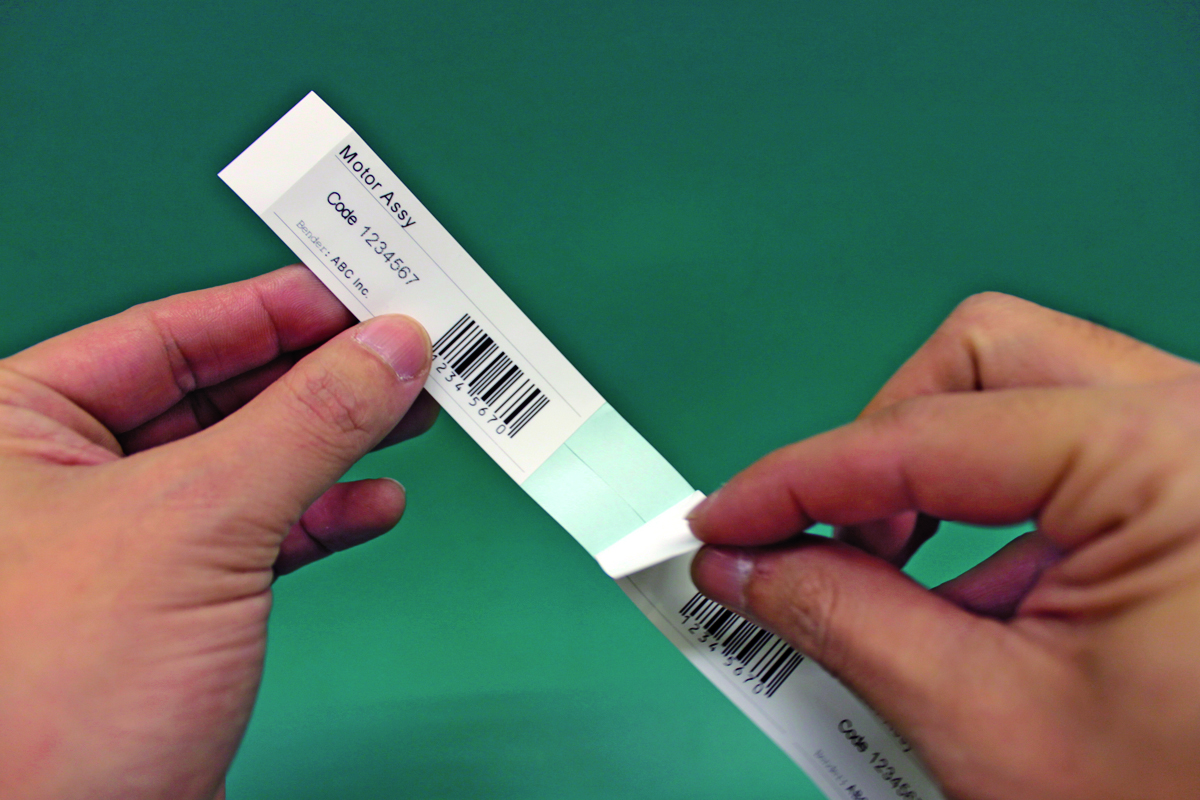 Using permanent aggressive adhesive label tape with a compatible portable label printer like an Epson LabelWorks PX label maker allows you to print your own permanent labels such as:
•
Asset labels — Label your company's assets such as company vehicles, equipment, computers, furnishings, and fixtures with permanent adhesive asset labels. Depending on your portable label printer model, its features, and the widths it supports, you can print asset labels loaded with detailed information such as date of purchase or even include a barcode for quick scanning and identification.
•Identification labels — Identify rack systems in your warehouse or metal cabinets and shelving units throughout the workplace with large, easy-to-read permanent adhesive labels. The permanent adhesive will keep them in place for the long-term without the labels becoming frayed or curling up along the edges.
•Permanent barcodes — If you're a small manufacturer, you could use an Epson LabelWorks label printer to print your own permanent barcodes for the goods you manufacture. This would be a good option for low volume production environments. More advanced barcode printers are available for higher volume barcode printing needs.
•Exterior or exposed labels — Need to label items such as mailboxes, lockboxes, gates, or exterior doors that are exposed to the elements? Use your portable label maker with permanent aggressive adhesive label tape to ensure that your labels remain in place.
•Permanent whiteboard labels — If you use a whiteboard or a large glass board to communicate with employees or detail work / production schedules, permanent adhesive labels are great for those areas that never change such as the days of the week or section headings like "Daily Agenda" or "Urgent."
•Instruction and reference labels — Use permanent adhesive label tape to display helpful instructions on walls, doors, or equipment. For example, if users need to enter specific codes when making copies on your copier, you could apply a label with a list of the most common codes directly on the machine. Likewise, you could place a permanent "Dial 9 to call out" label on a courtesy phone in your lobby.
•Labels for items with a rough or slick surface — Some surfaces, such as concrete block or powder-coated metals, are challenging to label with standard adhesive label tapes . The labels simply won't stay put! Use permanent aggressive adhesive label tape to label items with rough or slick surfaces as the aggressive adhesive is more likely to bond with the surface.
What You Need to Print Your Own Permanent Aggressive Adhesive Labels for the Workplace
In order to print permanent aggressive adhesive labels for the workplace or job sites, you'll need a label maker and a compatible permanent aggressive adhesive label tape cartridge . For example, the Epson LabelWorks LW-PX900 portable label maker works with several permanent and "super strength" permanent adhesive label cartridges. Even the entry-level LW-PX300 is compatible with Epson's super strength adhesive tapes , making any one of the LabelWorks label makers an excellent choice for printing durable, permanent labels.